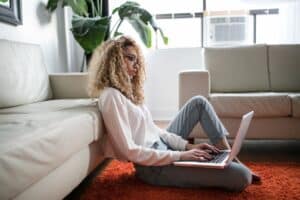 Today's customers are more empowered and want more involvement when engaging with their service providers. Many prefer self-service options and want to find answers to their questions on their own. As a result, they have elevated expectations when they reach out to their insurance company for assistance. They've likely already tried to resolve the issue, and they don't want a quick fix. Customers expect representatives to be knowledgeable and go the extra mile to resolve their complex problems.
Customer loyalty is fickle in the insurance industry, and a single negative interaction is enough to send them looking for a new provider. However, lackluster service isn't likely to stimulate customer loyalty. The following are several ways to provide stellar customer service in a hyper-competitive environment:
Engage with social media. Customers are more connected than ever and having a social media presence is a must. However, social media pages are ripe for gathering data and enhancing customer service. For example, companies can follow customers back to see what they're talking about and gain insight into their customer base. Insurers should respond to all comments as well—the good and the bad—to build trust and show the customers that their provider cares about them. Social media also helps gather unfiltered customer feedback, which insurance companies can use to improve the customer experience.
Seek feedback through multiple channels. Not all customers engage with companies in the same way. Some prefer to complete surveys through email, text, or phone, while others prefer to leave reviews online. Social media is another great way to gather feedback through interactive polls. Essentially, companies should seek feedback where their customers are congregating. They are much more likely to yield useful information for improving customer service.
Respond quickly. Even if there is no immediate answer to a customer's problem, insurance providers need to let their customers know they are working on a solution. Companies that reply quickly are way ahead in the customer service race than companies that leave their customers wondering if their insurer received their message.
Surprise customers with thoughtful gestures. Monitoring social media channels is a great way to identify features customers want. Sending a tweet to a customer about a new service offering made based on their suggestion humanizes the organization and shows the company cares about their customers' opinions. Gestures don't have to be grand to have a positive effect, either. For example, insurance providers can send customers a gift card with a thoughtful message after experiencing a covered loss. Small gestures like this show the customer their insurance provider cares about the difficulties they're facing during a stressful claims process.
Use technology the right way. Trying to shoehorn a customer into an awkward technology funnel will fail to meet expectations every time. Technology should help customer service representatives provide the best possible service while meeting customers' needs when and how they require it.
Implementing text and chat first notice of loss (FNOL) support is a great way to expedite the claims process and provide customers with a sense of agency during a stressful event. Customers can report accidents or other covered perils through their preferred communication channel, receive updates regarding their claims, or find answers to their coverage questions. Contact the experts at Actec to learn more about the benefits of text and chat FNOL services.