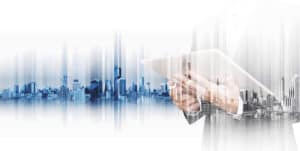 Substantial upfront costs and underwriting knowledge insulated the insurance industry from disruptors for some time. However, startups shifted their focus to other areas of insurance, such as policy distribution, marketing, and merchandising. These companies worked hand-in-hand with established insurance carriers and are harnessing their newfound knowledge to alter the status quo in insurance. Examples of some of the biggest disruptions include:
Flexible coverage. Disruptors offer their customers short-term coverage that can flex depending on their needs. For example, customers that don't drive very often don't need as much coverage as the average driver. However, they often overpay for standard policies that carry coverage they don't need. Rising competitors offer by-the-mile coverage to insure individual trips and allow customers to see the cost of insuring each trip before they depart.
Policy comparisons. Many customers struggle to compare coverage options between individual products. Comparing policies from one company against another is even more challenging, as they don't always use the same language or formatting. Comparison websites equipped customers with a powerful tool to easily compare policies and quickly identify the least expensive providers.
Connected devices. Customers expect personalized experiences from their insurance providers, and connected devices neatly meet that necessity. Sensors can detect and alert homeowners of water leaks and fires to prevent large-scale damage. Satellite imagery can monitor the home for changes and identify suspicious activities to prevent break-ins and thefts. The companies also offer their customers discounts for preventing costly claims.
Digital experiences from start to finish. Few customers enjoy the idea of communicating with their insurance provider. Many dread the long wait times, multiple transfers, and protracted claims cycle that plague low-tech insurance carriers. Disruptors are digitizing the entire customer lifecycle, from researching and purchasing insurance products to initiating and resolving claims. Some examples include providing simple coverage comparisons, rapid policy quotes, multiple payment methods to suit customers' comfort levels, and omnichannel communication.
Regardless of how an insurance provider chooses to address the challenges of emerging innovators, solid communication is the cornerstone for success. Contact Actec to learn more about implementing new communication channels for FNOL to improve the customer experience.