Exceptional customer service is essential for an insurance company to succeed. Cu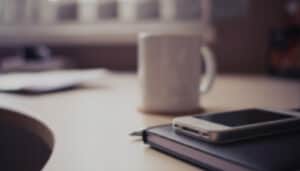 stomers want to feel like a valued client rather than a file number, and they want rapid answers to their questions. They also place a premium on hassle-free claims. However, many insurance companies make several missteps when communicating with their customers. Miscommunications lead to frustration and a poor customer experience.
The following are some of the typical blunders insurance companies make when communicating with insureds:
Chronic understaffing. Customers hate waiting on hold. They hate it even more when they have an urgent problem, such as a car accident or loss. It degrades customer loyalty to have consistently long wait times, as they feel undervalued. Call logs can provide actionable insight for staffing needs by determining when call volumes are highest.
Limited communication options. It's not always possible for an insured to call in a claim, and many prefer other communication channels altogether. For simple policy questions, some insureds would rather contact chat support. Others prefer email to maintain a record of communication. Customers expect to have several communication channels available to them, including phone, email, a mobile app, text, and chat support.
Lack of adequate training. Customer service representatives need to be experts when it comes to the insurance products the company carries, how to answer questions about various policies, and how to navigate the claims process from FNOL to resolution. In addition to being knowledgeable, service representatives need soft skills, such as empathy and problem-solving.
Not providing support 24/7. Accidents and losses don't contain themselves to typical working hours. Insured need a way to establish first notice of loss (FNOL) wherever and whenever the incident occurs. If an insured can't receive the help they need during a crisis, they're likely to look for a new insurance provider. Insurance providers can meet this customer need by investing in a nearshore call center.
Nearshore call centers provide the benefits of an offshore service without the headaches. Nearshore service representatives are familiar with the customer's culture and can respond with the appropriate empathy for the situation. Contact Actec to learn more about the benefits of a nearshore call center.