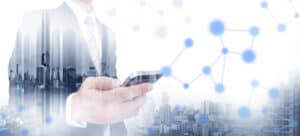 Which insurance provider a customer selects depends on several factors. The value of the product and the service quality customers receive are significant factors in their overall satisfaction. However, insurance providers have a significant opportunity to secure a new customer's loyalty immediately after establishing their account.
The onboarding experience can help customers feel welcomed while showcasing the value of their insurance packages. The following new customer onboarding procedures can boost customer retention and satisfaction:
Offer simple tutorials. Logging into a web portal or mobile app for the first time can be overwhelming for new customers. Several tabs and content features compete for their attention and may leave them feeling confused. Including a tutorial can help new customers learn to navigate their products and services without frustration or confusion.
Include an onboarding checklist. Customers may not be able to unlock the full potential of their portals without completing certain onboarding tasks. Including an automated checklist that updates as they complete these tasks can ensure the best experience possible. Automating these tasks can expedite the process as well.
Provide a self-service area. Many of today's customers are tech-savvy. They want to find the answers to their simple questions without placing a call or submitting a ticket. Offering help documentation and online answers to frequently asked questions empowers customers and allows them to find solutions quickly.
Offer multiple communication channels. Customers want a personalized experience, which includes communicating on their terms. Some individuals prefer to speak to a customer service representative, while others want a chat option. Implementing several communication channels allows customers to use their preferred method to engage with their insurance provider.
Implementing text and chat services provides flexibility for customers, particularly when establishing first notice of loss (FNOL). Customers reporting a loss are often under immense stress. Having the option to text or chat with their insurance provider removes the frustration of waiting on hold or reporting a loss through a web portal. Text and chat services for FNOL meet customer needs during stressful events. Contact the experts at Actec to learn more about our text and chat services.