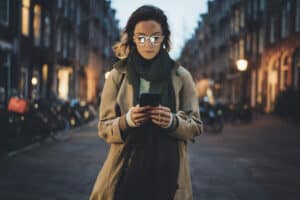 Contact centers are critical for many businesses to ensure their customers receive a satisfactory experience. However, customers often dread calling customer service numbers due to poor outcomes previously. Companies that find ways to reduce pain points and bottlenecks enjoy greater customer loyalty. The following are several call center statistics businesses need to know to remain competitive:
Customers will spend more after a positive experience. Frustrated customers aren't likely to whip out their wallets for upsells or supplementary services. However, they'll spend up to 140% more following a positive experience.
Service matters more than the cost or product. Customers obviously want quality products at competitive prices. However, they're 4X more likely to make purchases from competing providers if they dislike the customer service they receive.
Customers don't hesitate to sever ties. Customer loyalty is harder to maintain than many companies realize. A whopping 40% of customers will stop conducting business with a company after a single negative interaction with customer service agents.
The cost of poor customer service is exorbitant. Poor customer service costs companies around $75 billion each year.
Customers expect rapid resolutions. Over one-third of customers expect agents to solve their problems during their first interaction. It erodes customer loyalty if they have to call back for updates or repeat their information.
Customers want empathetic exchanges. Canned responses come across as robotic and cold. Customers can tell when agents are reading from a script. It has an immediate and damaging effect on their overall satisfaction.
Customers want rapid resolutions, high quality services, and empathetic exchanges. How well a company's call center can meet these expectations directly effects the customer experience and their loyalty. Contact the experts at Actec to learn how a nearshore call center can improve your customer service capabilities.